Compendium on Criminal Justice Education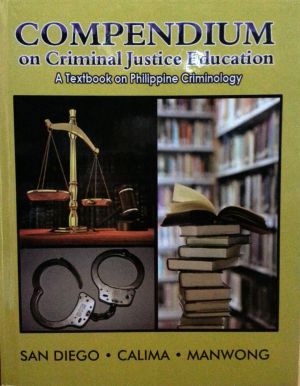 Compendium on Criminal Justice Education: A Textbook on Philippine Criminology is a comprehensive guide to understanding Philippine criminology education. It is an anthology of all the professional subjects covered in the criminology curriculum under CMO 21, s 2005. It is meant as a reference material for library use and classroom discussions among criminology schools.
The contents are discussed in such a way that police officers who like to move up the ladder of their law enforcement career can derive theories and concepts applicable to the local contexts. Also, this book is definitely helpful to those proposing to remove the career executive service and promotional exams.