Criminal Justice System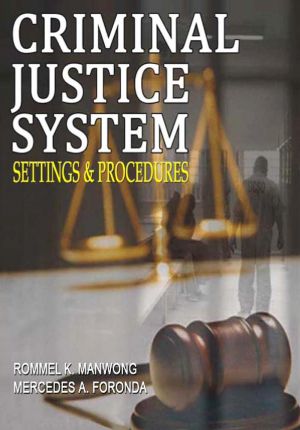 The book unveils the five pillars of justice in the Philippines – law enforcement, prosecution, court, correction and mobilized community. It shows their respective functional relationship as good as individual roles in the administration of the justice system in the solution of criminal offenses.
It is designed to meet the needs of the students in the preparation for their higher subjects to help them understand the justice system as an instrument for crime prevention and control. It will also make the student realize the objects and ends of its criminal justice pillar and its relationship as a whole system.