Drug Education and Vice Control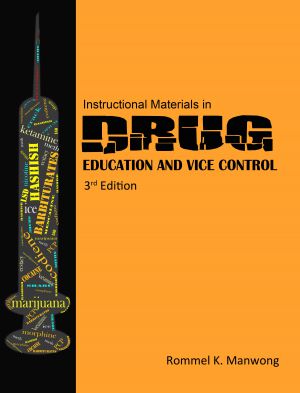 This book showcased studies about Drug Abuse Prevention and Education Program of the government that includes recognition, nature and extent of drug problems; causes and influence of drug abuse; origin, recognition and classification of commonly abused drugs, prohibited and regulated drugs and symptoms of drug misuse. It also presented preventive drug abuse education and information program in schools and residential districts; and treatment and rehabilitation program for drug dependents.
It is specified to satisfy the needs of the students in preparation for higher education concerning the social problem with drugs. The students will be involved to interact with authorities and the community with the program on drug education because the subject is responsive to the needs of the time. It will likewise assimilate information to attain the ultimate goal of drug abuse prevention program, which is "a drug free residential area".